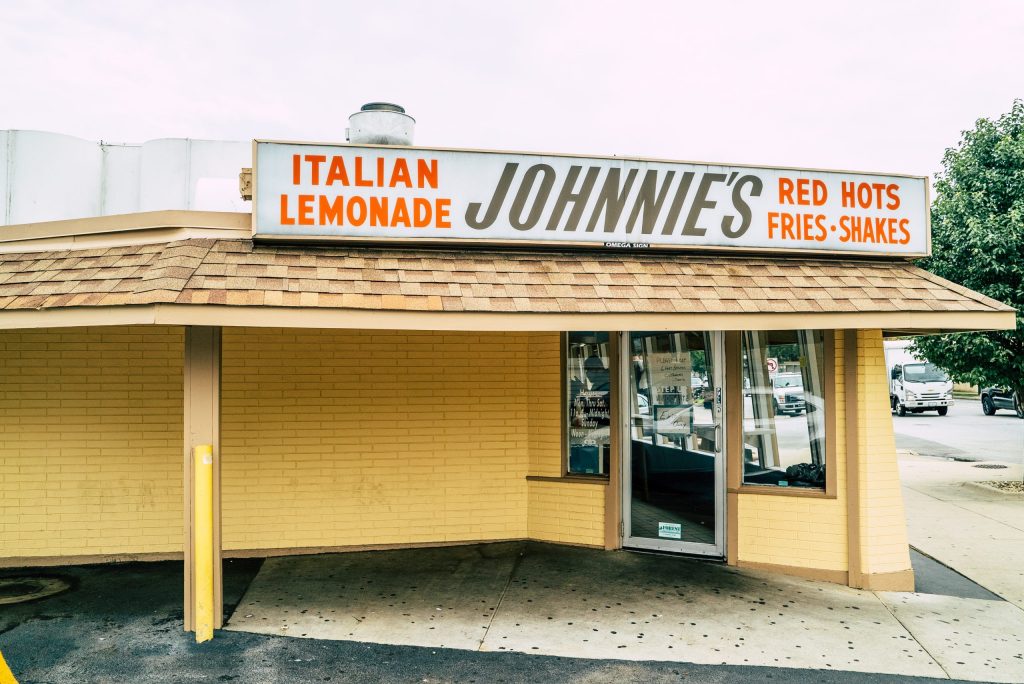 Johnnie's Beef is a walk-up Italian beef sandwich, sausage, and hot dog stand. It's located in Elmwood Park, Illinois off of the always busy North Avenue. If there is a sandwich that describes a city, the Italian Beef sandwich is the mascot for Chicago. Besides beef, you can order their Italian sausage that is cooked over coals that you can smell a mile away and what a wonderful aroma it is! In my opinion, charred pork should really have its own candle line. It is that one spot that brings me back to my childhood – trust me it's that good. If you do not believe ask the people in line because there is always a line!
For your first time at Johnnie's this is what I suggest:
· Italian beef sandwich with sweet peppers– the roast beef is perfectly seasoned, thinly sliced and lays in its own jus that bursts with flavor. When ordered, it is scooped up from the jus and placed into a piece of fresh Italian bread. I would recommend that you ask for the beef to be dipped (which you should) and topped with sweet peppers. You can also ask for hot peppers, but I prefer the sweet. This sandwich packs so much flavor from the natural juices and then with the addition of the jarred sweet peppers, it adds that vegetable flavor to the spicy, salty, and delicious beef. It really makes this one hell of a sandwich.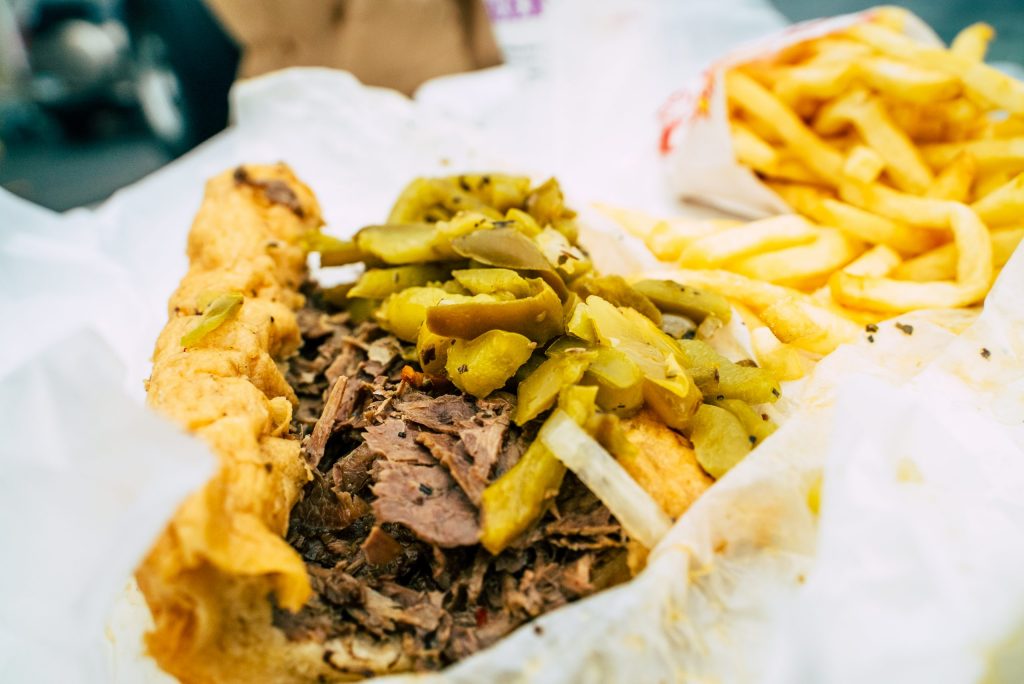 · Italian sausage sandwich – is a deeply charred, spicy Italian sausage on an Italian bread roll. The pork is charred on the outside but still juicy in the middle with a touch of spice. For the pork lovers out there it's all you need. You can skip the peppers and the condiments. Eat it plain.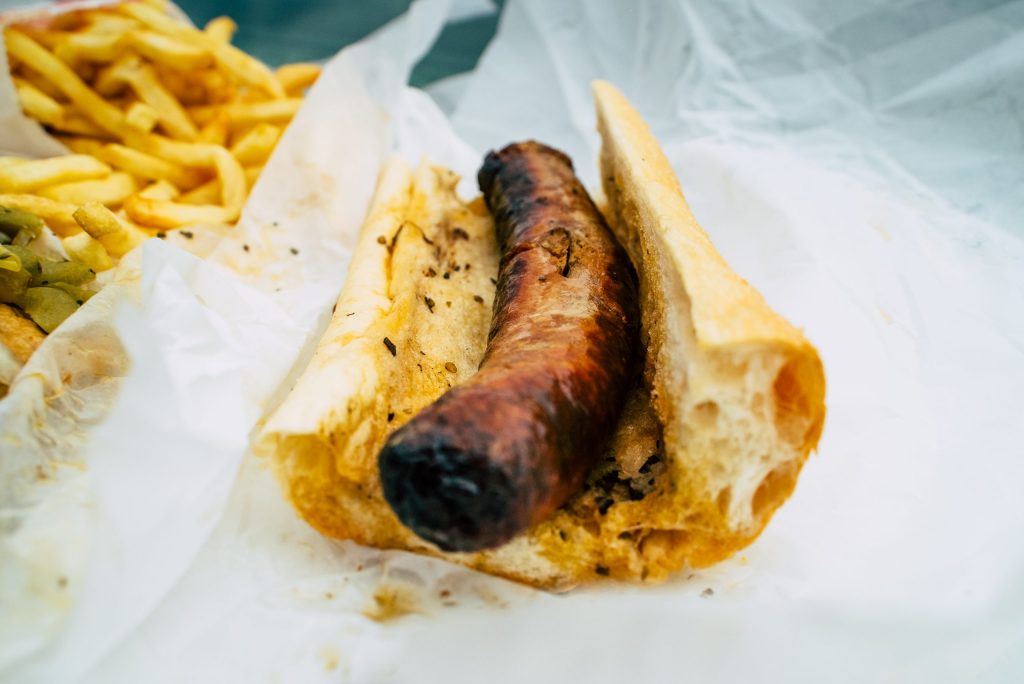 · French fries – I have to mention them right? Who wants a sandwich without fries? Shoestring French fries, perfect alone or tossed on your sandwich.
· Italian ice –Italian lemonade. Its sweet, refreshing, and perfect to wash down all that bread and meat.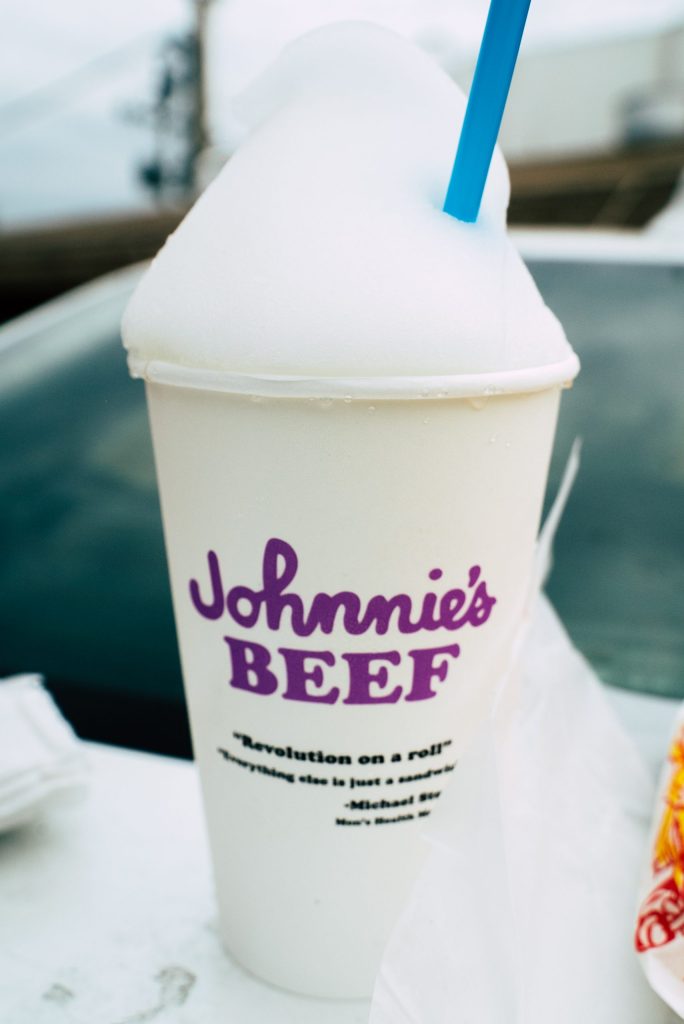 What I Order when I make the trip to Johnnie's Beef, that one item you just cannot pass up…the Italian beef sandwich with sweet peppers. It's one of those five-dollar sandwiches that make you think why would I ever pay big money for a steak when I could have this. It's delicious! Plain and simple. Have a nice day!